One family ranch relies on public land for success
Mike Meuli left the ranch twice: once for college and once to spend a year winning over his soon to be wife.
"I've lived here in the Proctor valley all of my life other than a brief time away for college and a year to go to Minneapolis and convince my wife to return to Montana with me," said Meuli, a fourth generation Montanan and second generation rancher.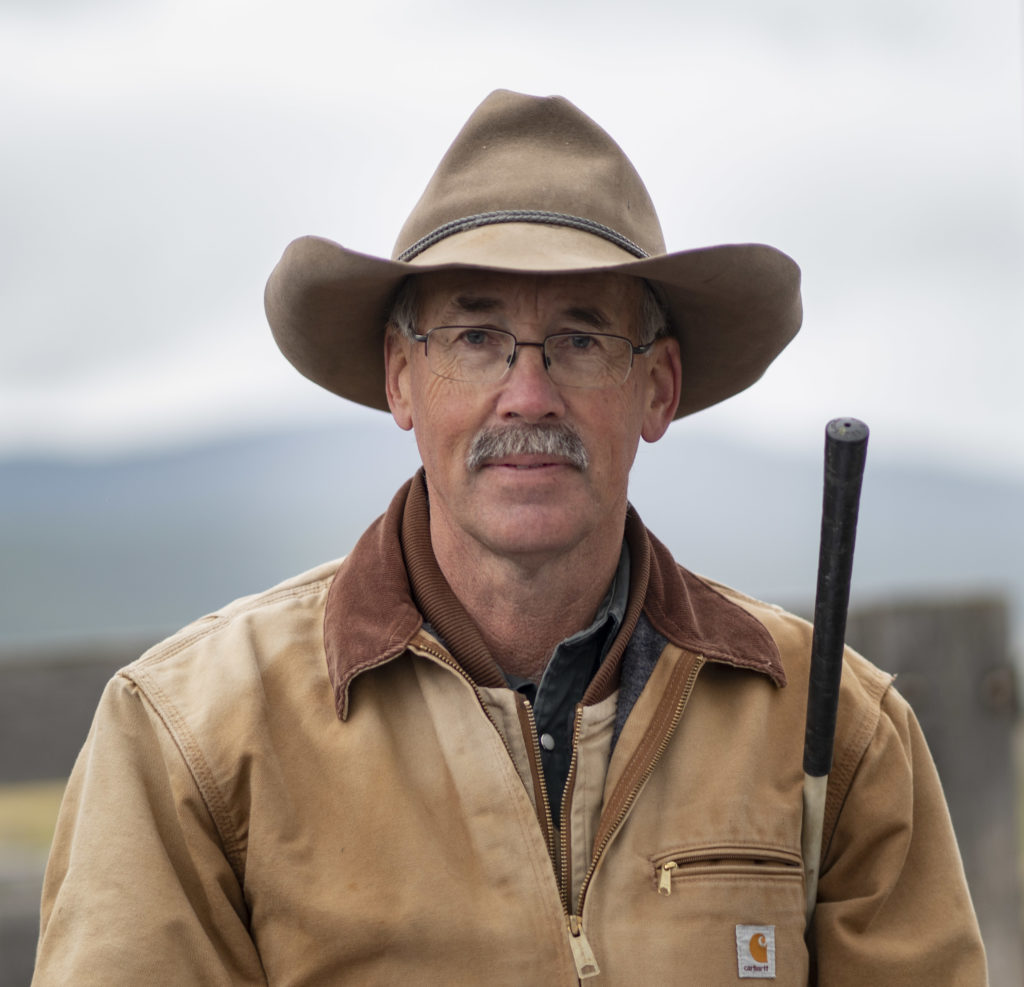 "Whether it is a private landowner, state of Montana, federal government, whatever, we're all just neighbors trying to manage our property the best we can and helping others do the same." – Mike Meuli

Meuli and his wife Nancy have been married 36 years and have three children, John Michael, Matthew, and Mikayla. Ranching has always been a family affair and their livelihood depends on their ability to access and lease summer grazing land for their cows.
Meuli's state land lease is one of approximately 8,000 agreements for grazing in the state of Montana, according to the Montana Department of Natural Resources and Conservation. The section of land totals about 640 acres and is landlocked, meaning that it is surrounded by private property and inaccessible to the public except through private land. Meuli has been leasing the land for decades and gets access through a friendly neighbor, whom he leases land from as well. In total, Meuli leases land from 19 different landowners.
The lot he grazes his cattle on during the summer is the only state land he leases. The herd grazes from the summer until the beginning of October, but sometimes they want to come home early. Meuli said that one of the biggest problems in the early fall is cows escaping and wandering around.
Back when most of the surrounding land was ranches, he said this didn't matter so much. But now, people aren't usually as happy about having cows show up in their front lawns.  When he finally opens up the gates in early October, most of his cows wander back home on their own accord. The last bunch gets rounded up with four wheelers and horses. Then they are sorted and counted.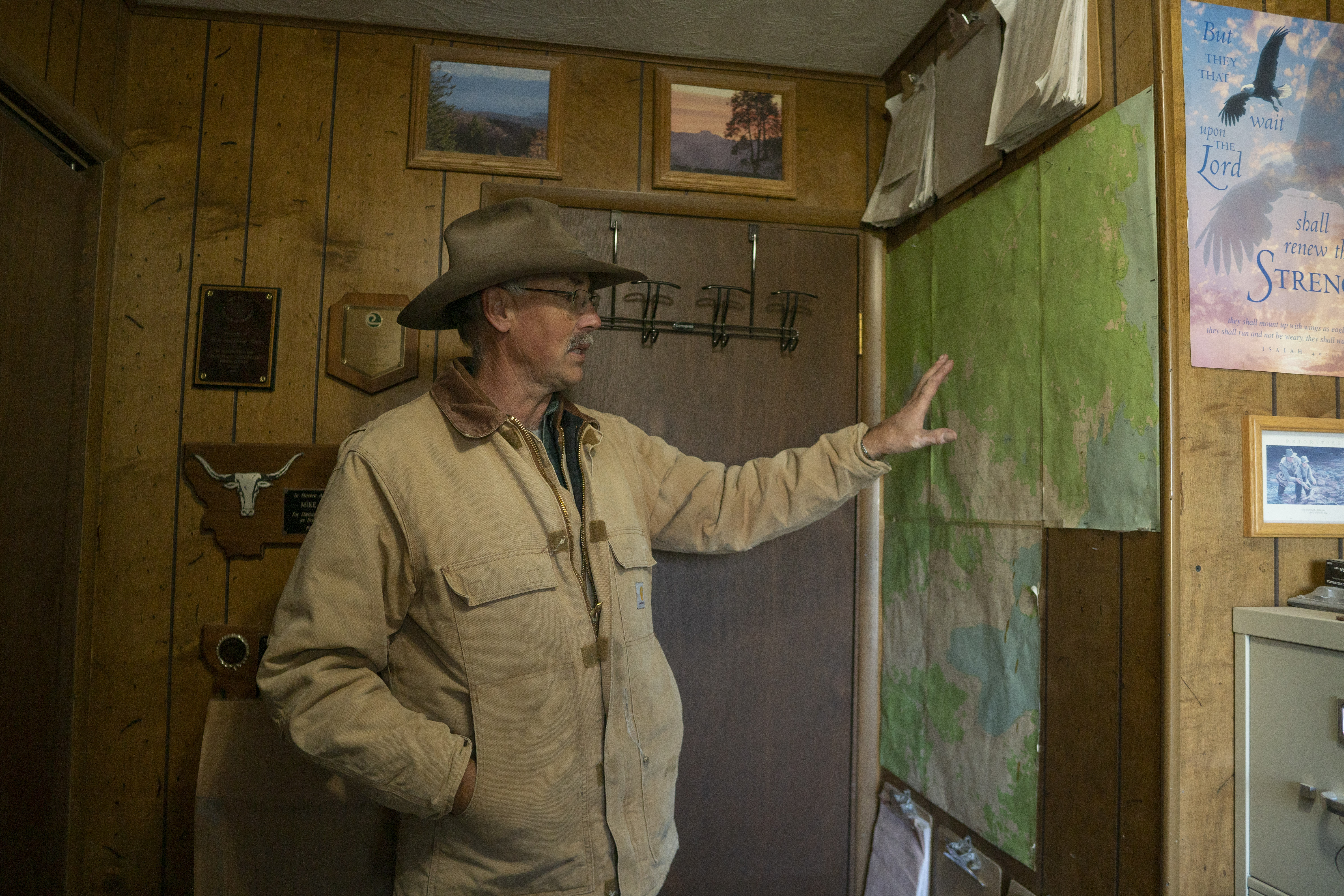 Mike Meuli points to his land and the state leased land he leases at his office in Proctor, MT on Oct. 5, 2019.
Mike and Nancy Meuli home schooled their kids and all three worked for the ranch in their spare time. Meuli said that John Michael loved the animals, Mikayla loved to farm, and Matthew loved being a cowboy.
Ranching is a way of life for Meuli, and one he enjoys despite the sacrifices he has had to make.
"If you get to do what you love, it's not as big of a factor having to put the time in," he said.
Above: The Meuli's cows return home from summer grazing lands and wait to be sorted on Oct. 5 and 6, 2019.